Articles
>
Hardware
Intel Compute Stick - Installing Windows 8.1 Pro & Review
Last Updated: 9/1/15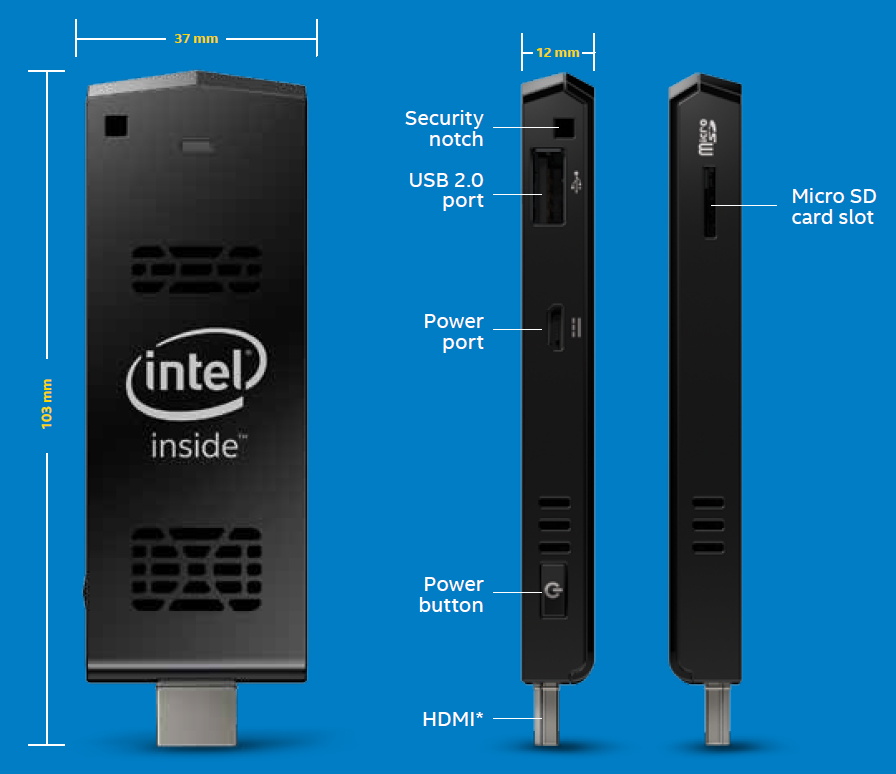 Howto: Installing Windows 8.1 Pro on your Intel Compute Stick

My team (hats off to Ernie for his contributions) was able to get Windows 8.1 Pro installed and fully functional on the Intel Compute Stick!! Here is a brief outline of that journey.


***Note on DRIVERS***
Before you erase Windows 8.1 home from the device, backup all the drivers using Double Driver

Download Double Driver - MajorGeeks
http://www.majorgeeks.com/files/details/double_driver.html


Create Install Media
Use rufus to make a bootable Windows 8.1 Pro flash drive for installing. Locate and use a Windows 8.1 Pro (32-bit) ISO image file.

Rufus - Create bootable USB drives the easy way
https://rufus.akeo.ie/

(!) For UEFI support you have to choose GPT / NTFS when building your media with rufus!

Install Windows
Using a USB hub, connect USB mouse, keyboard, and flash drive to Intel Compute Stick. Press the correct F key to load bios boot menu. Select option two (the one that does not mention Windows).

Let Windows 8 setup load, proceed until you see the partitions. Format partition 3 erasing windows 8.1 home. DO NOT erase all the partitions. you want the recovery partition to be there in case something goes wrong.


First Boot
Proceed with installing Windows 8.1 Pro, when it does its first reboot, UNPLUG the entire USB hub and let the first boot proceed with no input devices. After you get to the welcome screen for setting up a new user, power off the device. connect your hub and boot back up.
Note:
Leaving the USB hub connected during the first boot may make the device hang at "getting ready" forever!
Continue with setup.
Drivers
Then be sure to restore all the drivers from the backup you make earlier! Downing the drivers from Intel's website do NOT appear to work!!! You will have a lot of warnings in device manager if you do not install the drivers from the driver backup!
screenshot showing windows 8.1 pro installed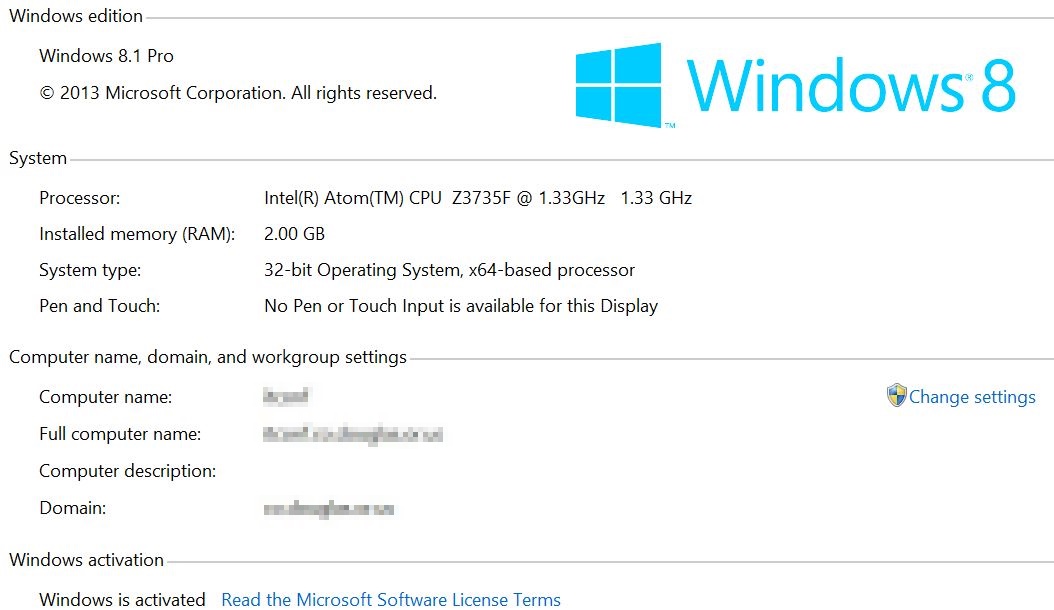 screenshot showing that all drivers were installed properly.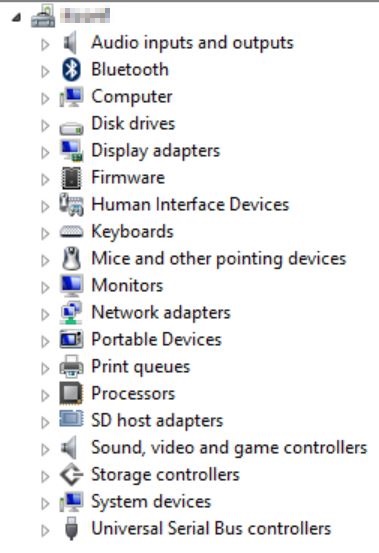 Driver Downloads
Intel Compute Sticker Drivers - All (including Microsoft Drivers) [32-bit only]
Intel Compute Stick Drivers - Primary (excludes Microsoft Drivers) [32-bit only]
The primary drivers package should work in theory and Windows should provide the remaining drivers, however, I recommend the ALL drivers package.
*These are driver backup files. Restore them with Driver Double (link near top of article). Drivers come AS IS. NO WARRANTY.


Intel Compute Stick Review

**Note on Wifi/Bluetooth: I believe the bluetooth and the WiFi share the same chipset. So either the shared chipset or some type of RF interference is causing very very poor WiFi performance. Expect 80 kbps to 4 mbps if you use bluetooth and WiFi at the same time. If you disable bluetooth and use just WiFi expect up to 12 mbps. More testing is this area should be done.

For more details on this stick and to see how it compares to HP's mini stream PC, view this page:

Intel Compute Stick vs. HP Stream Mini 200-010
http://www.paulscomputerservice.net/articles/article.php?ID=308
Keywords: none