Articles
>
Storage
Nimble CS1000 Benchmark and Review
Last Updated: 1/4/17
Equipment Used:
Dell PowerEdge R710
(2) Intel Xeon X5675 (6 core) @ 3.07 GHz
48 GB of memory
VMware ESXi 5.5.0, 4345813
Intel 10Gb NIC X520, 2 Port. (1 Port in use)
Software iSCSI adapter.

(2) Cisco 4500-X-16, 12 port 10GbE switch
Twinax 10 GbE cables

Nimble CS1000 [C1K-2P-42T-D] 42TB RAW (38.2 TiB raw), 30.27 TiB useable. +1.31 TiB SSD (usable & raw) used for caching.
General Things you should know:
- Nimble Storage is in a good place in the Magic Quadrant.
- Never try to estimate performance or compare performance of a Nimble Array to another vendor who is dependent on spindles. The number of spindles in a nimble is only helpful in estimating capacity and cache size. Nothing more.
- Performance is limited by the CPU and memory of the controller. As each generation of intel processors improve, newer and faster Nimble arrays will appear.
- With nimble you add HDD (normally a shelf via external SAS connector) to increase capacity and you upgrade your controller to increase performance.
- Each time you add HDD, you will being adding some SSD (I think 4% is the minimum).
- More SSD increases cache or gives you more flash for "pinning" a VM to dedicated flash. It will not direclty correlate to throughput or IOPS like with some vendors.
Benchmark notes:
- no other load on this system.


- Only a single VM is on this storage array.
- benchmark was done from VM guest running Windows 2008 R2, 2 vCPU, 4 GB memory.
- Test tool: SQLIO Disk Subsystem Benchmark Tool
IOPS - Random Write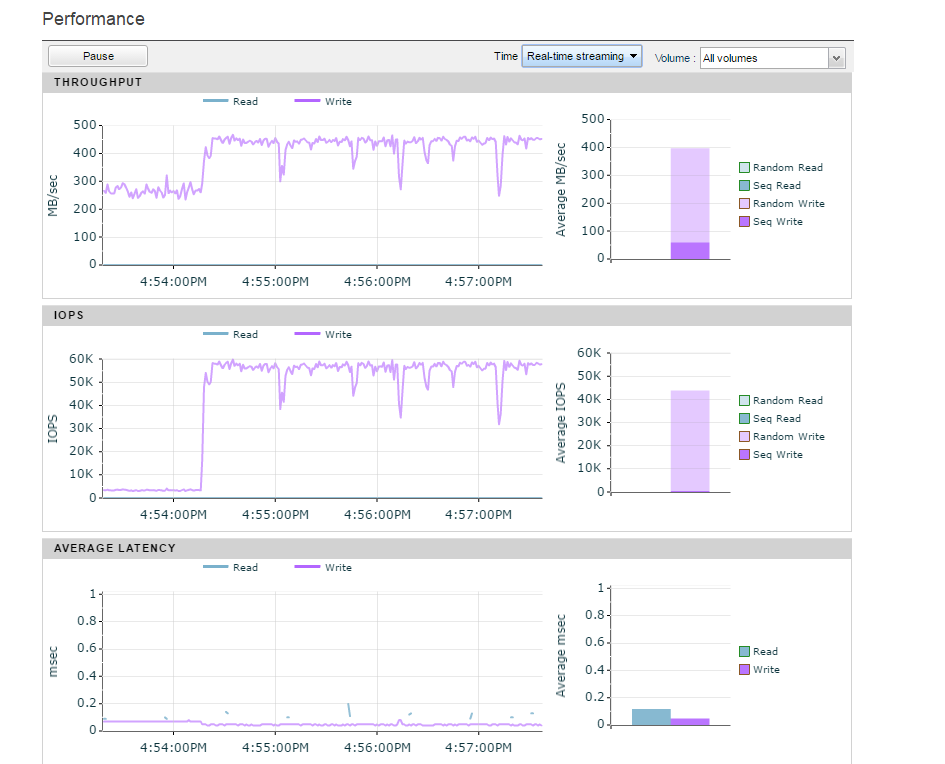 IOPS - Random Read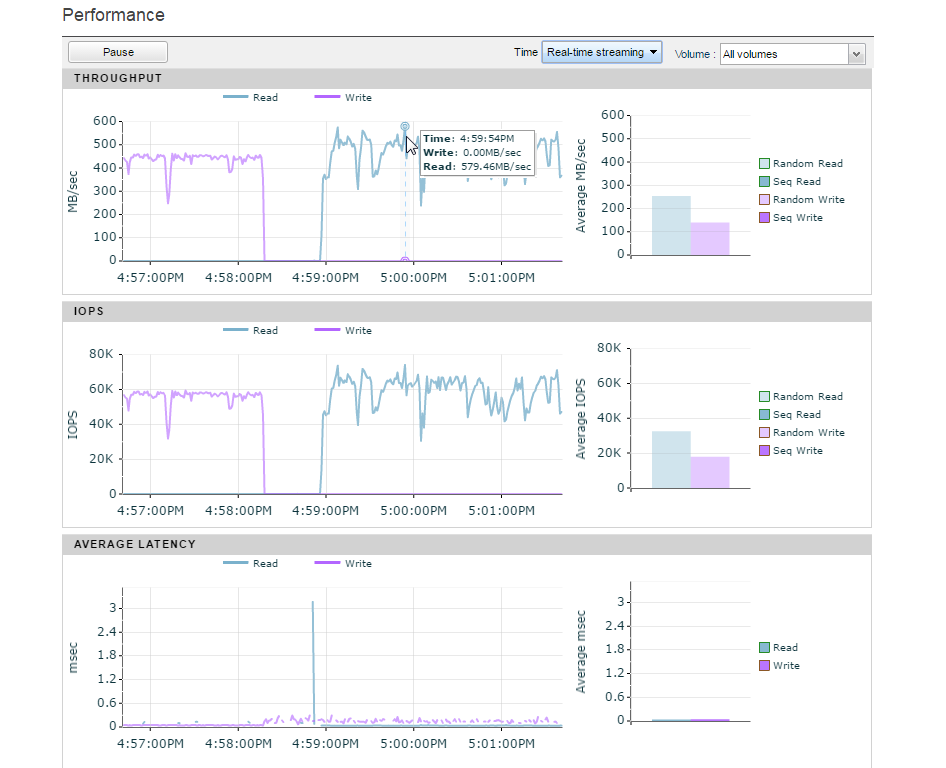 Throughput - Sequential Write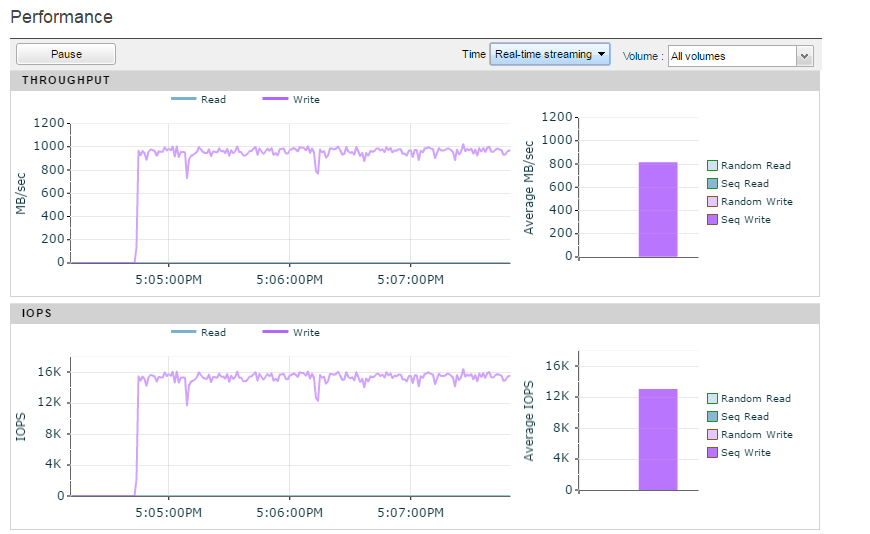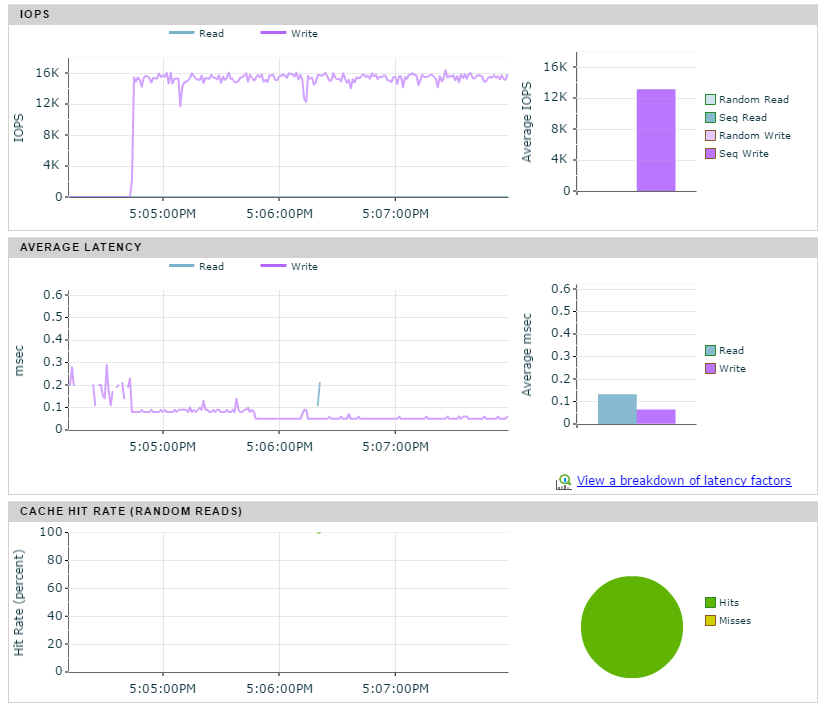 Throughput - Sequential Read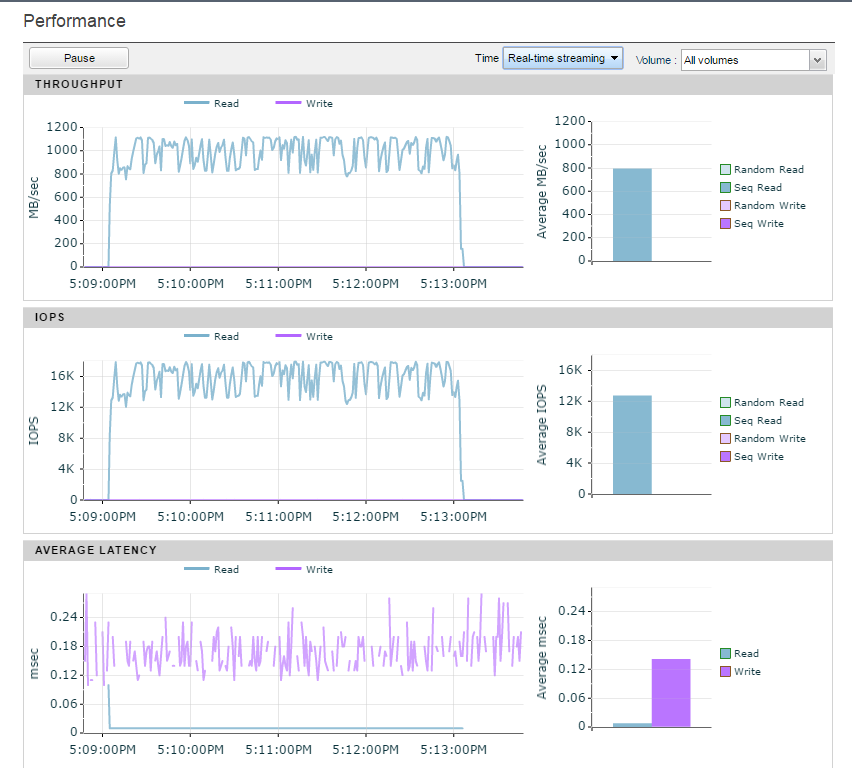 Links:
StorageNewsletter » Magic Quadrant for General-Purpose Disk Arrays – Gartner
http://www.storagenewsletter.com/rubriques/market-reportsresearch/magic-quadrant-for-general-purpose-disk-arrays-gartner-2/
Keywords: none